Commissions happily undertaken. I can paint your pet, whether it be a dog, cat, guinea pig or any animal which you would like a painting of.
For paintings I work in good quality acrylic on canvas or watercolour paper. They are priced according to size and complexity, and I can work to good quality photographs. Email me with your requirements and we can discuss the options!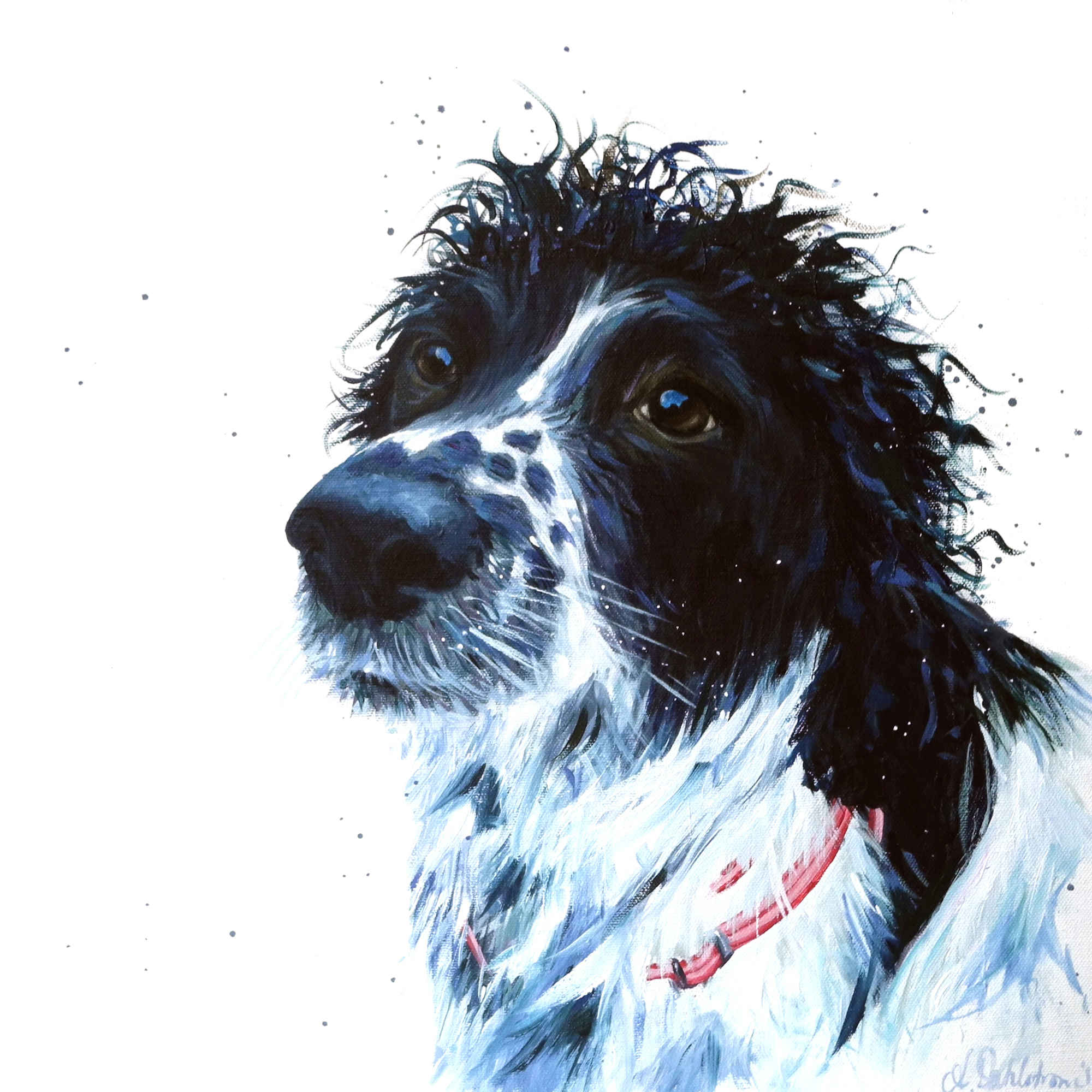 A pet portrait makes a most individual special gift for a loved one.
I can even paint a frequent visitor to your garden? This is Bob, and although technically he was not a pet, but he was still much loved.
The more unusual commissions include goats, a peacock and a flamingo!